ÔKSQIN
Designed in Belgium, handmade in Portugal, ÔKSQIN introduces stylish yet practical objects using high quality cork. Earth-focused from A to Z, with a radically honest voice, and a strong sense of perfectionism in their journey towards transparency. Design, choice of materials, packaging: every step of the way is consciously selected to be as kind to Nature as possible and sourcing, production and distribution are kept local. Putting sustainability first did not stop ÔKSQIN from achieving strict quality standards: all models are waterproof, fire-resistant and resistant to tear. Made to last. And obviously, 100% vegan. Did we mention they're vegan? 
A bag is a companion, a guardian, a story. Something that travels with you, something that encases your most prized possessions. More than just accessories, ÔKSQIN creates opportunities that improve and enrich life. High quality eco-LOGICAL objects that enlighten and empower. They contribute to our sense of comfort and strength of mind. Pieces that add that bit of confidence needed to take over the world.
Gender-free. Made for womxn, men, transitioning, intersex x the unlabelled. For all ages.
Healthy choices shouldn't be a luxury, but the norm. Most importantly, we want to bring across the joy of living, easy and uncomplicated. Helping you feel ÔK in your own sqin. Erm, skin. #reallifetreehuggers
Book your online event or private video conference meeting!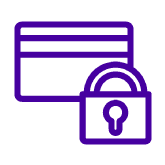 SECURE PAYMENT
We accept payments made via direct bank transfer, Credit Card and Bancontact.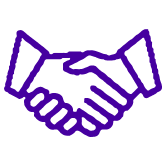 MEET THE ARTISTS
Book an appointment with our exhibitors via Zoom or in their workshop!
SUBSCRIBE TO OUR NEWSLETTER