Keepers Knitwear
Founded in 2020, keepers knitwear is the fruit of the desire of a young mother and designer to create sustainable, long-lasting baby garments, aspiring to high ethical and aesthetic standards, and valuing crafts(wo)manship.
In her Belgian-based studio, Austrian designer Klara Finder creates knitted baby garments which fit a little longer than the average, by using sustainable materials such as certified organic cotton, and adding smart details to the timeless and vintage-inspired designs.
Each and every keepers knitwear garment is manufactured on a domestic knitting machine by the designer herself, adhering to a zero stock and zero waste policy. 
Thus, keepers knitwear aims to counter 'fast fashion' by 'fair fashion', which is beneficial to both our babies' and our planet's wellbeing.
Book your online event or private video conference meeting!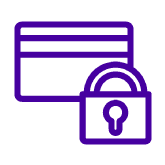 SECURE PAYMENT
We accept payments made via direct bank transfer, Credit Card and Bancontact.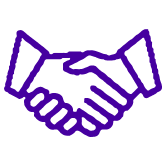 MEET THE ARTISTS
Book an appointment with our exhibitors via Zoom or in their workshop!
SUBSCRIBE TO OUR NEWSLETTER