Go as u.r
Say hello to go as u.r, the one-stop vegan conscious concept in beauty & fashion designed for an urban lifestyle on the go.
go as u.r designs and creates future proof on- the-go fashion and vegan, natural beauty for women on the go with an active lifestyle.
With an emphasis on sustainable production, low-impact innovative materials & ingredients, and edgier design, this mindfully made fashion & beauty translates "colors, movement, and expression into powerful simplicity and freedom".
go as u.r fashion is featured by effortless, easy-to combine monochromatic styles with fluid & strong silhouettes and is made from natural, recycled or regenerated fibers such as wood pulp and sea fishing nets.
go as u.r beauty contains a streamlined range of 5 effective, 100% vegan on-the-go SKINCARE essentials with science-backed probiotic formula & a high concentration of natural active ingredients to protect you on the go.
The multi-functional MAKE-UP line is richly pigmented and comes in bold colors for statement looks. 100% vegan as well.
By combining sustainability with the power of colors, go as u.r creates for "female urban cosmopolitans and curious explorers with a strong personality. Confident and bold. And always on the go".
With each purchase of a go as u.r item, you are investing €1 in empowering girls and women across the world
Book your online event or private video conference meeting!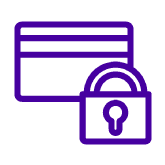 SECURE PAYMENT
We accept payments made via direct bank transfer, Credit Card and Bancontact.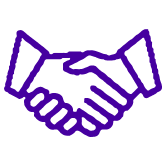 MEET THE ARTISTS
Book an appointment with our exhibitors via Zoom or in their workshop!
SUBSCRIBE TO OUR NEWSLETTER