Frédérique Ficheroulle
Born and raised in Brussels in a family of architects, graphic designers, photographers and conceptual art dealers, Frédérique could not have grown in a better environment to become a designer.
After studying Interior Architecture & Design at the College of Advertising and Design in Brussels, she starts in 2013 to work with Nathalie Dewez (Belgian Designer of the Year 2011 www.nathaliedewez.com), specialized in lighting design and for Jean-François D'Or (Belgian Designer of the Year 2013 https://loudordesign.be/), industrial designer.
In 2015, Frédérique starts her own projects and chooses to work with porcelain with her own hands and creates the mood cups collection. In love with the material and curious to explore further its potential, she continues the next projects in porcelain as well. Although that specialization does not stop her from interest in other materials and within the studio starts to grow a material library.
Very interested by any industrial or handicraft making process, she gives a great importance to dialogues in her varied collaborations, whether it is with the client or the subcontractor. Always curious to explore unknown grounds, she likes to search 'out of the box' and bring a concept or storytelling to her projects to develop sensitive, well balanced, human products, which evolve in symbiosis with its environment.
In 2017, curious to explore new frontiers, cultures and people, she leaves for Asia. Particularly, Asia is the ceramic birthplace. For 9 months, Frédérique will be traveling to discover its know-how. Hong Kong to meet dynamic people and live in its countryside in Lantau Island. Thailand and its pottery villages, staying for 2 months in creative Chiang Mai and finally Jingdezhen in China, to do a residency in this worldwide porcelain capital.
In 2019, she finds a beautiful studio in the heart of Uccle, immersed in a luxurious garden. Within the studio, she cultivates her passion and is growing her range of ceramic products.
Follow more on:
https://www.instagram.com/frederique.ficheroulle/
https://store.frederiqueficheroulle.com/
Book your online event or private video conference meeting!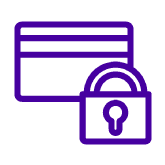 SECURE PAYMENT
We accept payments made via direct bank transfer, Credit Card and Bancontact.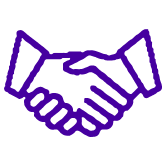 MEET THE ARTISTS
Book an appointment with our exhibitors via Zoom or in their workshop!
SUBSCRIBE TO OUR NEWSLETTER