Erratum Fashion
The Belgian brand Erratum Fashion offers the urban woman in search of elsewhere a colorful and elegant wardrobe, entirely made in Belgium. At the heart of this approach: prints and fabrics often associated with Africa such as wax, indigo or bazin.
Inspired by Africa and made in Belgium, the Erratum brand is part of the trend of brands that claim their mixed Belgian identity.
Erratum ? Taken from Latin and meaning "the correction of past mistakes", this name was imposed because the brand intends to propose a new reading of our relationship with Africa and by this means, fight against clichés.
Book your online event or private video conference meeting!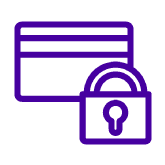 SECURE PAYMENT
We accept payments made via direct bank transfer, Credit Card and Bancontact.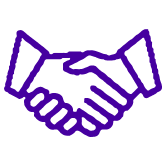 MEET THE ARTISTS
Book an appointment with our exhibitors via Zoom or in their workshop!
SUBSCRIBE TO OUR NEWSLETTER