An Buermans
An Buermans is a Belgian fashion designer based in Antwerp.
The focus of  Buermans's collections is how to maintain a beautiful balance between fashion and the environment. Her collections last longer than just a season. Why Buermans love's to work with small collections? So you will buy limited and unique design and no mass-production. 
An Buermans's production is 100% made in Belgium.  The exclusive soft fabrics and screen-prints are a must, even if these come in very limited capacity.  It's importent to know yourself and keep your values!
Buermans want to purify less waste even more.
These special edition of caps are made from only the residues from our previous and newest collections. All one by one traditionally made by hand.
Although sold = sold, the items are also listed per item. e.g. # 10/15 (i.e. piece 10 of the 15 pieces made)
Book your online event or private video conference meeting!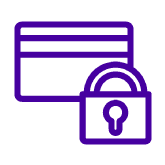 SECURE PAYMENT
We accept payments made via direct bank transfer, Credit Card and Bancontact.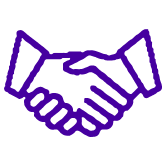 MEET THE ARTISTS
Book an appointment with our exhibitors via Zoom or in their workshop!
SUBSCRIBE TO OUR NEWSLETTER