'Think outside the box'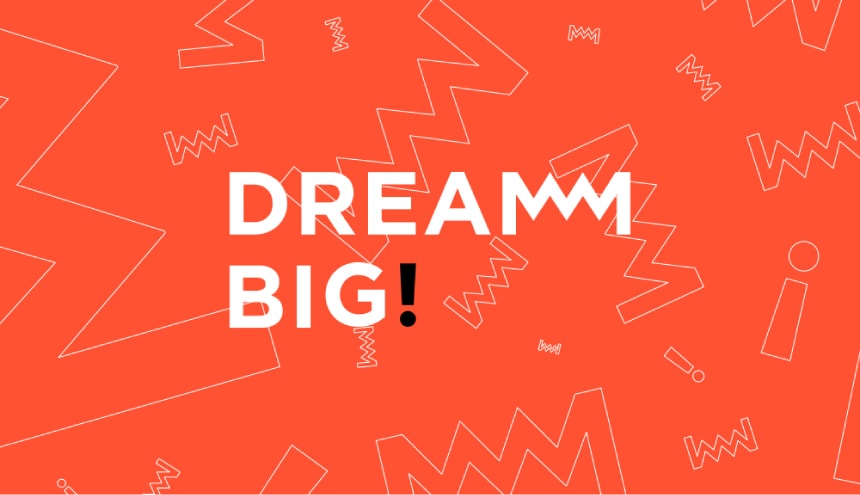 Meeting with Aude and Jonathan of Dreammmbig agency.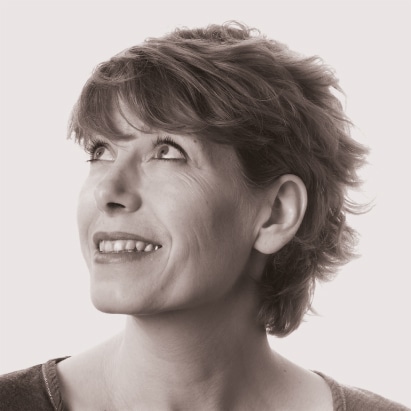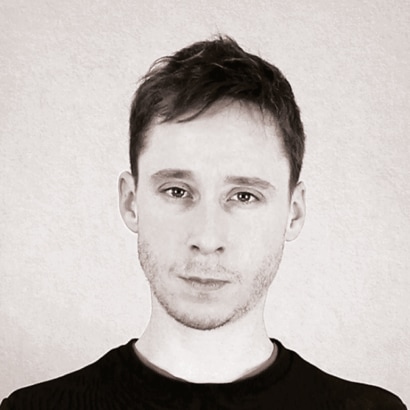 Meeting with Aude and Jonathan of Dreammmbig agency.
From December 16 to 21, the second edition of NATIONA(A)L will take place in the form of Artist Supermarket. Located right in the heart of Brussels, in compliance with the government measures in force.
We asked Aude and Jonathan, our team of Retail Interior & Graphic Designers from Dreammm Big! collective to tell us about their contribution in optimizing the customer journey for the NATIONA(A)L Artist Supermarket (at the event but also online).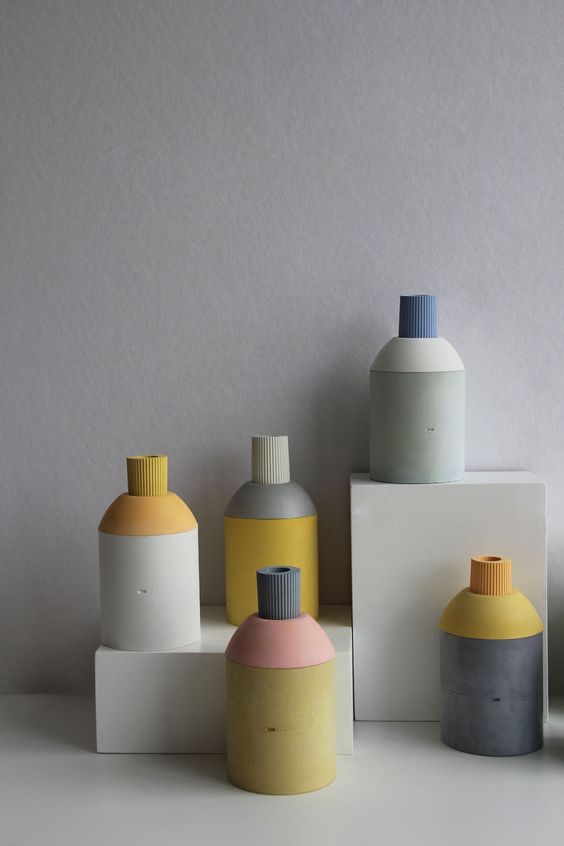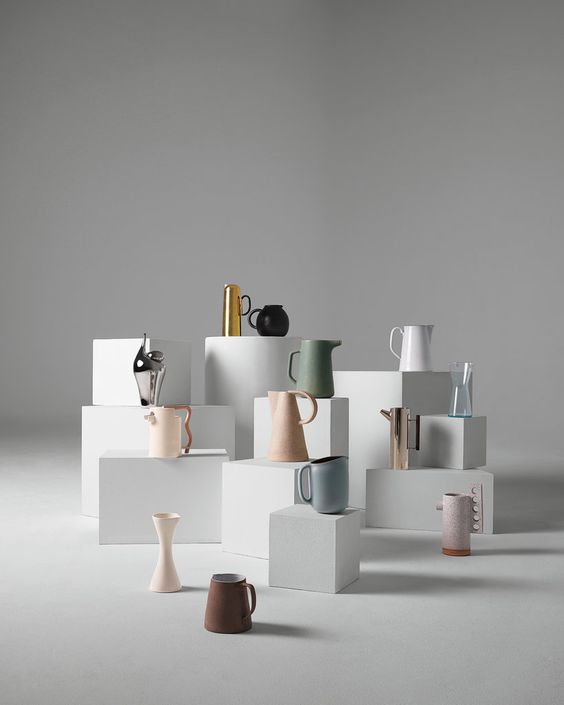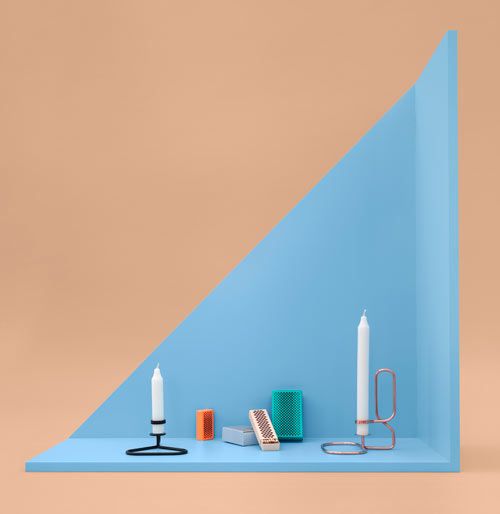 Hello Aude and Jonathan, can you introduce yourself and explain who you are and what your job is?
Aude: We are Dreammm Big! a collective of designers. We are both the co-founders; Jo is a graphic designer and works in branding. I call myself as a retail designer, however, in Belgium this term isn't so well known. As a retail designer I work on more than just interior design; I also think about the commercial strategy.
« I also have a profound understanding of the Customer Buying Process. This means I can recommend valuable solutions to the exhibitors. »
We created this collective of designers so our clients could benefit from a broader field of expertise. Before this, I was working as a retail designer for myself and so did Jo as a graphic designer. When we met, we realized that we shared the same vision on design quality as well as the desire to provide a better and wider skillset to our customers. For every project, we build a different team based on the client's unique needs.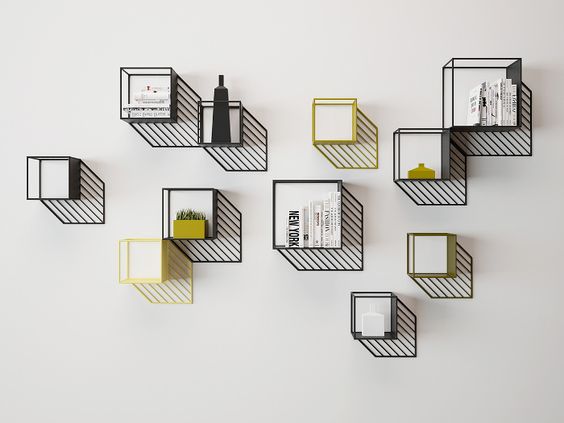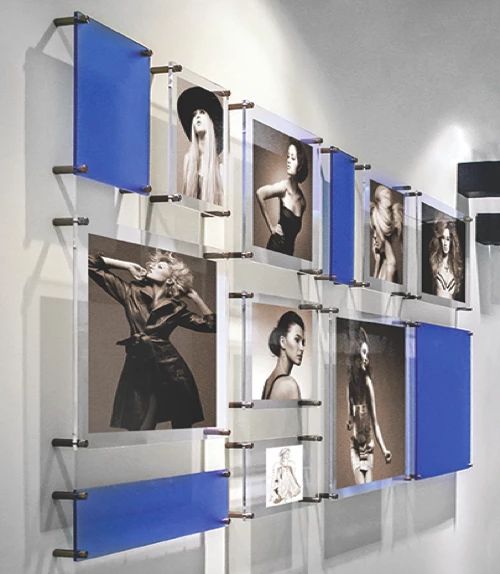 You have been recruited by the NATIONA(A)L Artist Supermarket, can you explain your mission for the second edition? What do you want to achieve?
Aude:
So, when NATIONA(A)L asked us to work on this project, their expectation was to improve the exhibitor's way to sell their work or art. So, we use NATIONA(A)L's existing furniture, but we upgrade them.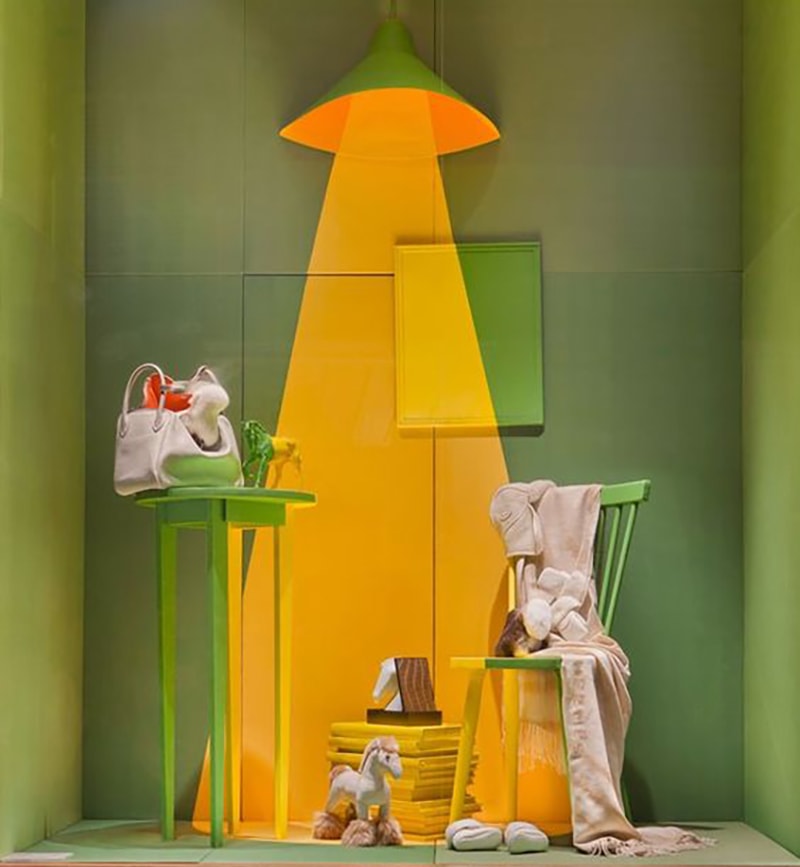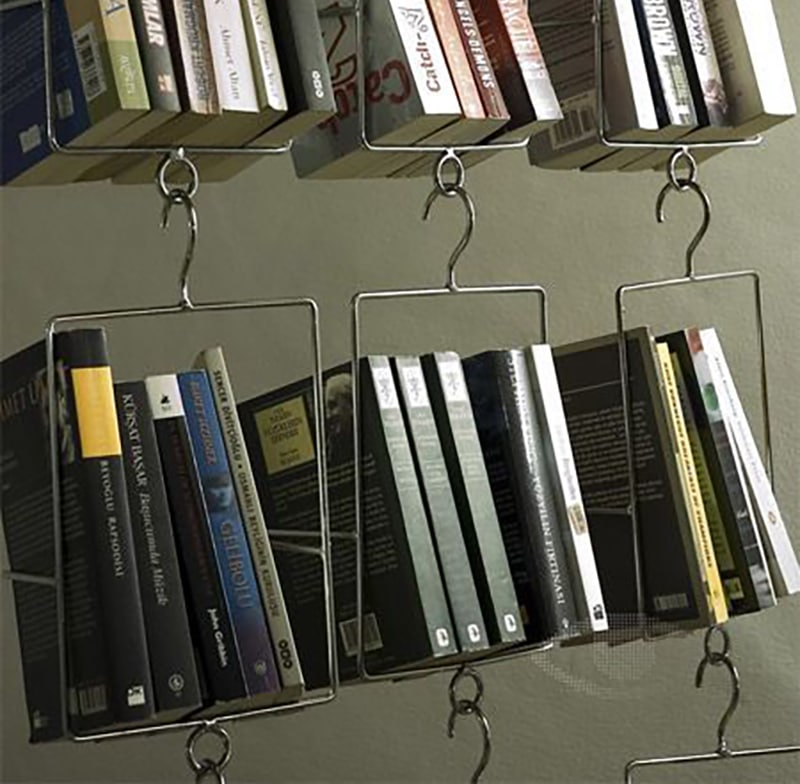 « We improved the solutions for the different categories. It was also expected to optimize the customer flow and we have particularly expertise in commercial strategies. »
I used to work for Ikea for three years as head of communication and interior design. I was responsible for the commercial strategy of the store, so I bring this added value to the NATIONA(A)L fair and also to optimize the customer flow layout.
Jonathan:
For the graphic design, the goal was to make NATIONA(A)L's brand identity more dynamic, while preserving the same look & feel as the previous brand design concept for the customers. We kept certain elements but brought more dynamism, especially because NATIONA(A)L supermarket is not only about visual art, but also focuses on different artistic fields such as music, cinema, deisgn, fashion etc.
If you look back at your previous projects, do you have a significative success experience of a collaboration you want to share?
Aude:
A project that I am very proud of, is a project I did for Leonidas. It was an improvement of the previous concept they already had. It was important for them to preserve the same target audience, so we had to come up with an improved design that still targeted the same audience.
« And what was important for me was that the sales would be improved with my ideas, and that was exactly the case here. »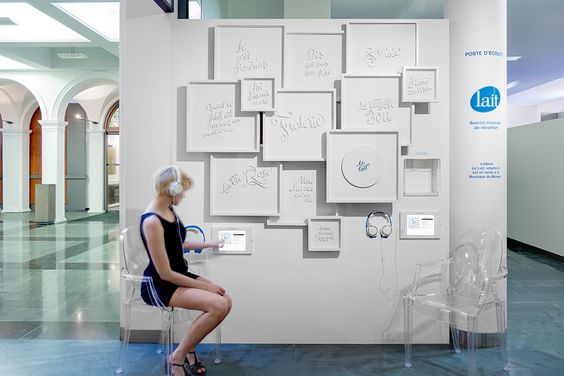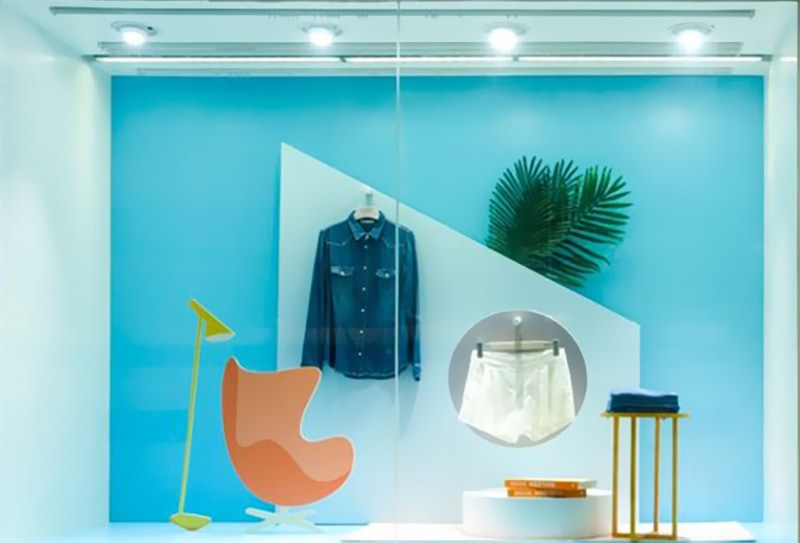 While I was working in Paris, I worked on product launches for luxury brands Nina Ricci and Lancôme, where I learned that a product's perception of quality is very important for its valorisation.
Jonathan:
I have worked for many different music and visual art events. A very well-known one is Paradise in Nantes. It's held every year with a different graphic design and typography. The flyers are printed out in plastic, and because the festival is so well-known, people started to collect and save the flyers. In 2015, our work was even featured in an international graphic design book.
How will your work improve the customer experience on the store and lead to better sales for the stallholders?
Aude:
As you walk through the exhibition, you will find some hotspots. I created a kind of hook in the customer flow, so you'll find the premium products in the hot spot area's, which guarantees the best visibility for exhibitors.
« I differentiate every area with a different color to make categories even more understandable for the customer and facilitate the buying process. »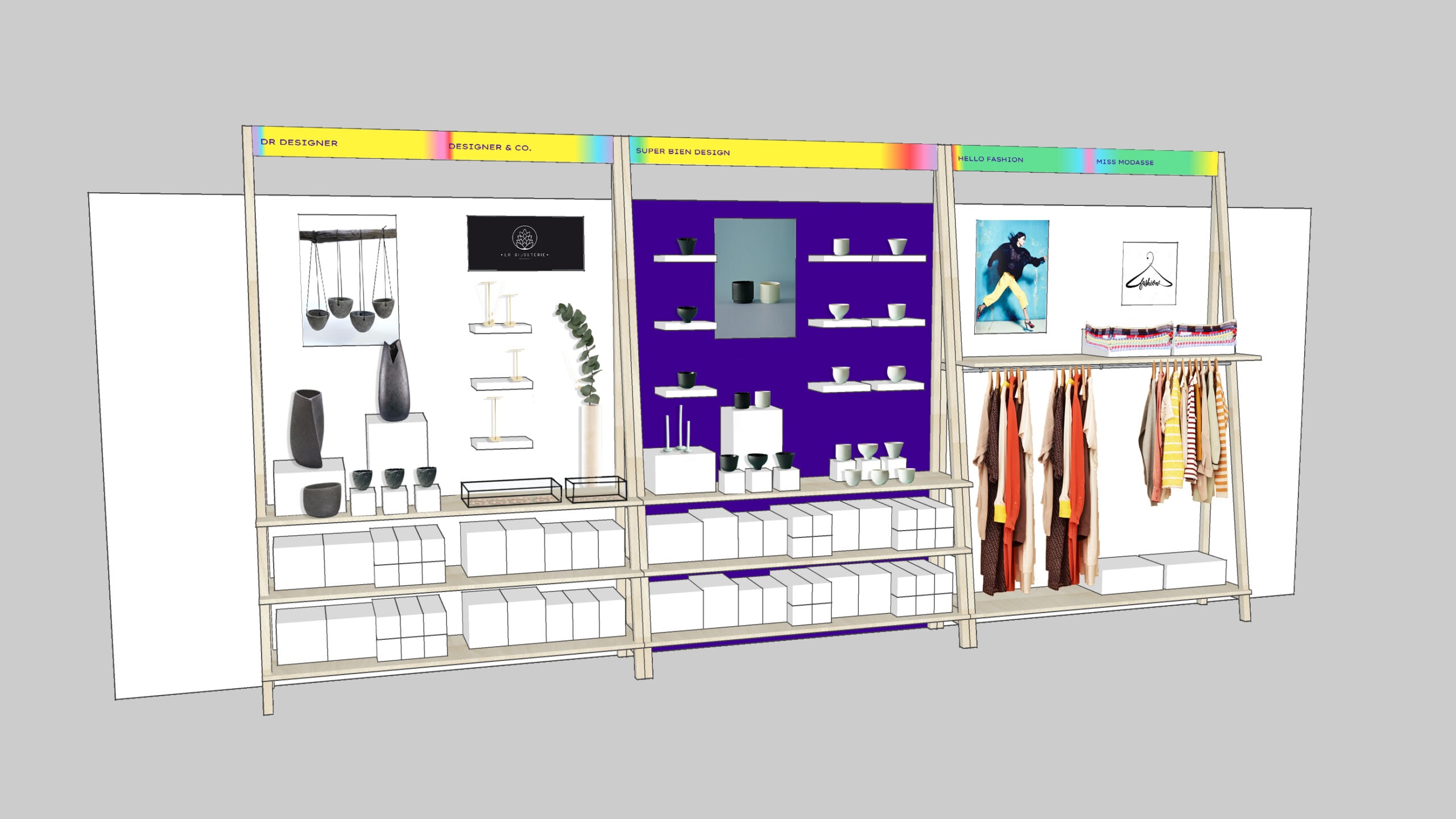 We use very simple furniture because the stallholders' products need to be highlighted rather than the furniture.
And what about the user experience for the E-Marketplace?
Jonathan:
It is important for every exhibitor to have their own page on the online marketplace with a description of their work, some pictures of their products and a link to their social media accounts and website.
To wrap things up, can you give our future exhibitors some tips, with all the experience you've had, on how to present their products at the fair?
Aude:
I would say less is more. When you display a product, it should really show high quality merchandising. Quality perception of the product depends of the merchandise's set up, which means the product will be perceived as less qualitative if the display is not really qualitative. Therefore, I'd really recommend to put some time & consideration into this.
Secondly, I would recommend to show the product's unique attributes through storytelling, about the product or about the brand. Especially because visitors who come to NATIONA(A)L expect to see something different. They are not just going to a supermarket to buy some cups, they are truly interested in artefacts. I think it's a good thing for the exhibitors to show their uniqueness. Don't hesitate to be creative! Think outside the box.
The call for applications is open until November 10.
Don't miss the opportunity to be part of an exceptional ephemeral artist supermarket in the heart of Brussels and an innovative E-Marketplace right before Christmas!
NB: This year, the NATIONA(A)L Artist Supermarket is adapting to the current circumstances related to the coronavirus. In order to offer a complete event adapted to the situation, our team is working on an E-Marketplace as well as an online meeting platform offering innovative solutions to overcome attendance restrictions. You will find out more in our next newsletter. Stay tuned 😉
More information on www.nationalstore.be