Olivia Hernaiz
Addressing the issue of under-representation of women in the art world, the board game Art & My Career, based on hundred of testimonies, features different careers in the art world. From artist to museum curator, players are invited to put themselves in their shoes in order to better understand their struggle.
Abordant la question de la sous-représentation des femmes dans le monde de l'art, le jeu de société L'Art & Ma Carrière, basé sur des centaines de témoignages, met en scène différentes carrières du milieu artistique. De l'artiste à la conservatrice de musée, les joueurs/euses sont invité.es à se mettre dans leur peau afin de mieux comprendre leur combat.

About the Artist
Born in 1985 in Brussels, Olivia Hernaïz obtained an MFA at Goldsmiths in London. Winner of the award 'Art Contest' supported by Boghossian Foundation in 2016, she is currently in residence at HISK in Gand. Her recent exhibitions include : 'Inside Out', Fine Arts Museum of Belgium (2020), 'To Thomas ', YGREC, Paris (2020), 'All About You', The Koppel Project, London (2019), 'Push Your Luck', Island, Brussels (2019), Moscow International Biennale for Young Art, Moscow  (2018); 'As Long as the Sun Follows its Course',  Ixelles Museum, Brussels (2017).
Check Olivia Hernaïz projects on her website : www.oliviahernaiz.com
Follow the game on Instagram
Book your online event or private video conference meeting!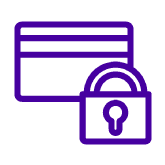 SECURE PAYMENT
We accept payments made via direct bank transfer, Credit Card and Bancontact.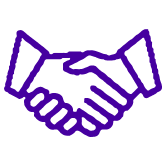 MEET THE ARTISTS
Book an appointment with our exhibitors via Zoom or in their workshop!
SUBSCRIBE TO OUR NEWSLETTER