L'atelier de la nuagerie
Our workshop makes connected lights in the shape of clouds.
We make them of all sizes (from 30 centimeters to 3 meters long).
It is an "eye catching" object with lighting directly connected to WiFi. From your smartphone, tablet or computer, you will have the possibility of adorning your cloud with 16 million different tones, ordering it chosen themes, making it perform magic tricks such as imitating a thunderstorm by making its luminous "heart" beat. , mimic a sunrise or sunset, sparkle like a candle, …
Synchronized to your music or any other ambient noise, it will follow the same tempo, all in vibration and light! You will understand, the cloud can be adjusted as you see fit and illuminate your room on a case-by-case basis.
Book your online event or private video conference meeting!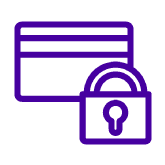 SECURE PAYMENT
We accept payments made via direct bank transfer, Credit Card and Bancontact.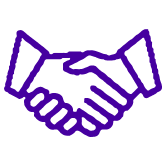 MEET THE ARTISTS
Book an appointment with our exhibitors via Zoom or in their workshop!
SUBSCRIBE TO OUR NEWSLETTER