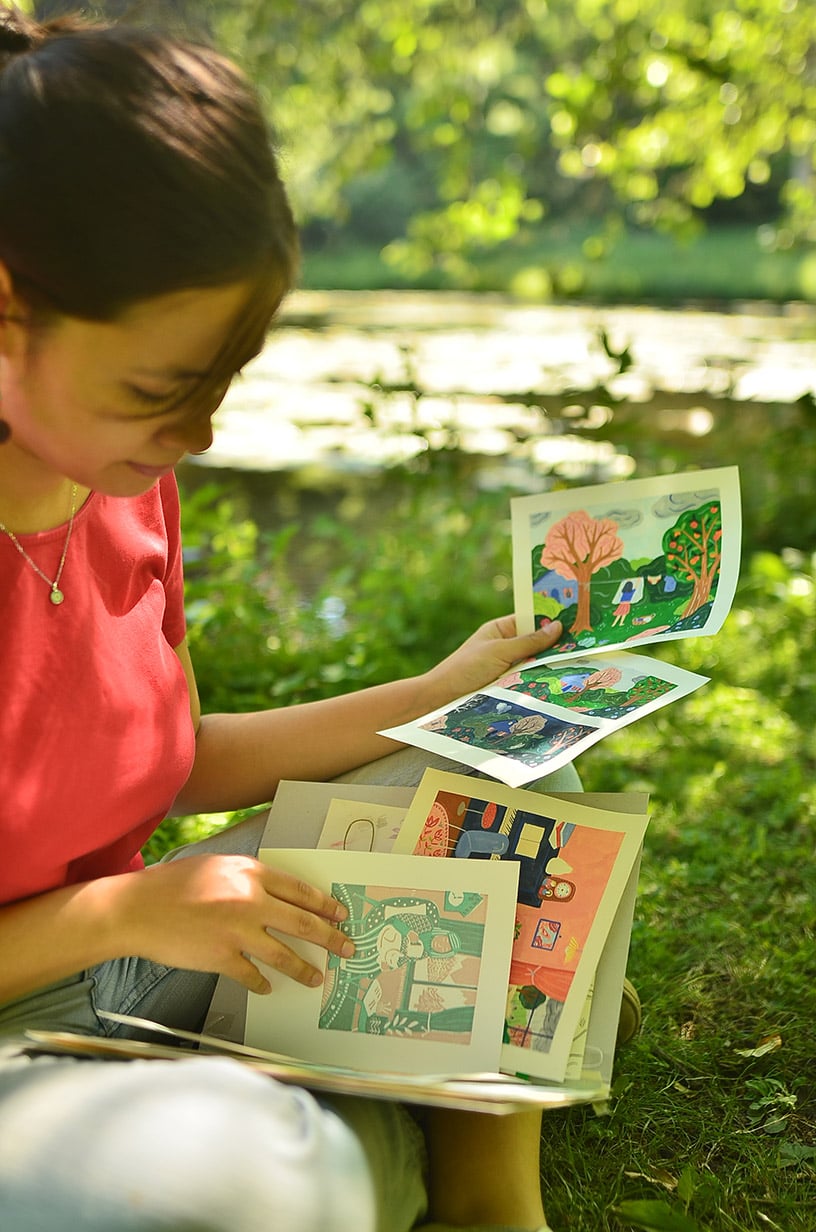 Léa Decan
Léa Decan is a Chinese and French illustrator. Her work appears in youth and news magazines and her first book, « Où va le chat ? » has been published (éditions L'Agrume) in January 2020. 
She loves bright colors and uses gouache and linocuts techniques to create naïve and poetic images featuring both landscapes and expressive characters. Her work is inspired by her Chinese roots, the traditional folk images and embroidery as well as the stories of her ancestors.
Book your online event or private video conference meeting!