Benjamin Ottoz
Benjamin Ottoz is a painter who works with paper. First, he crumples, folds and models this raw material in the image of a sculptor. The reliefs obtained are then spray painted, 
the col
or projected in fine particles then permeating the roughness of the paper. The artist then proceeds to flatten his support, using a particular masking technique. In front of us, there are paintings with an almost photographic rendering, made of micro parti
cles of projected colors. These wallpapers are documents testifying to different moments of workshops. The painting here makes traces, keeps in memory the processes of the studio, the passage from volume to plan, from white to color. The paper is both the 
support and the subject of the painting, the actor and the stage; somewhere he is what he represents. The artist shows us several overlapping temporalities, these paintings live somewhere "in between": sending us back, beyond and right here, from paper to 
somewhere else. These imprints inevitably lead us to other territories and stories: mountainous landscapes, drapes, eddies of water … 
Like echoes of perceptions already experienced and specific to each viewer. It's also an intimate and singular look at t
he history of painting, like a zoom into the material of other painters.
Book your online event or private video conference meeting!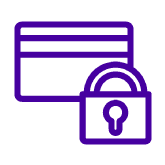 SECURE PAYMENT
We accept payments made via direct bank transfer, Credit Card and Bancontact.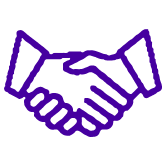 MEET THE ARTISTS
Book an appointment with our exhibitors via Zoom or in their workshop!
SUBSCRIBE TO OUR NEWSLETTER