Audrey Ickx
Après des études en Architecture d'Intérieur et en Design Industriel à l'ENSAV La Cambre, Audrey Ickx poursuit ses études en bijouterie-joaillerie à l'Institut Jeanne Toussaint. Parallèlement, elle ouvre une galerie à Bruxelles, ICKX Contemporary Jewelry, réunissant des créateurs de bijoux contemporains et des céramistes. 
Après avoir géré cet espace et promu le travail d'autres créateurs durant plusieurs années, elle décide de se consacrer davantage au développement de son travail artistique. Des créations de bijoux (sculptures) contemporains au design minimaliste mais également des projets pluridisciplinaires (bijouterie, photographie, peinture,…). La linéarité, la sobriété, la répétition, l'usage (parfois subtil) de la couleur, la poésie et le rêve guident ses créations »
Le ressenti est une source d'inspiration très présente dans sa manière d'appréhender son travail. Une recherche infinie pour essayer de se rapprocher, de traduire un moment, un instant, un sentiment,… Quelque chose d'impalpable, de furtif, qu'on voudrait saisir mais qui nous échappe. Comme une tache sur l'iris que l'on essaye en vain de regarder en face.
Book your online event or private video conference meeting!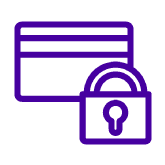 SECURE PAYMENT
We accept payments made via direct bank transfer, Credit Card and Bancontact.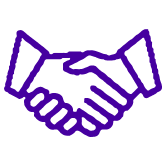 MEET THE ARTISTS
Book an appointment with our exhibitors via Zoom or in their workshop!
SUBSCRIBE TO OUR NEWSLETTER